How Do I Join?
Joining OUSGG couldn't be simpler. Just follow our step-by-step guide below, and you'll be an OUSGGer in no time.
Visit us at Freshers' Fair
We'll be at Freshers' Fair, so if you're interested in joining come and find us. You'll be able to sign up to the Freshers' mailing list so we can send you details of meetings. We'll also be happy to answer any questions you might have.
If you miss us at Freshers' Fair, then feel free to e-mail us asking for more details or to be added to the mailing list.
Come along to a few meetings
Before you join, it's worth coming along to a few meetings and getting to know some of your fellow OUSGGers. You can find details of our meetings on the Termcard. It might also be worth getting in touch with the chair and letting them know you're coming so they can notify you of any last minute changes.
Fill out a membership form
You can get a membership form from the Membership Secretary, or download one from the Resources page. You'll need to return the form, along with your subscription (just £10 a year for new members) to the Membership Secretary.
Come along on an OUSGG trip
Whilst not compulsory, coming along to one of the OUSGG trips is a good way of getting to know the rest of the group whilst having a really good time.
And that's it! Complete those four steps and you'll be a fully fledged member of perhaps the greatest University society of them all.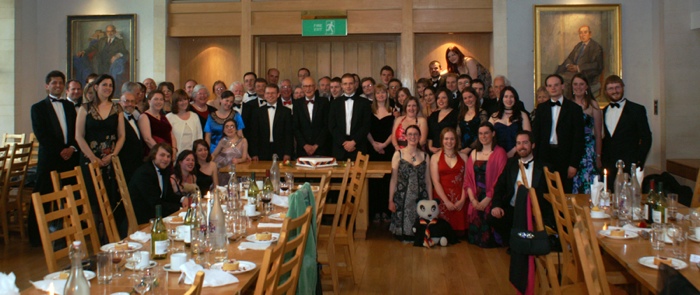 Group Photo at the 90th Annual Dinner